Fintex online
New trends in banking and payment ecosystem:
innovative solutions, fintechs and security
Global Business Motivation Events
About the Summit
The pandemic has changed almost all the aspects of our lives, from the way we work and live to the way we interact with external world, in which financial services has a pivotal role. Just like the world itself, the financial services will never look the same again, and providers of them must change and adapt too, or step down the scene.
Challenged too by new realities we decided to launch FINTEX SUMMIT ONLINE (FINANCE AND TECHNOLOGIES EXPO), to support you, provide you with the right platform to stay tuned, share knowledge and experience, find new partners, network and be engaged even more than before.
Event is held in partnership with VISA on January 28-29, 2021 with the subject of "NEW TRENDS IN BANKING AND PAYMENT ECOSYSTEM: INNOVATIVE SOLUTIONS, FINTECHS AND SECURITY".
Having quite a history the Summit proved itself as an excellent platform where all the stakeholders meet, present new ideas, experiences, products, learn from each other, network and dive deeper into financial technologies, digitalization, payment ecosystem. We are inspired that there are always new opportunities for partners and participants there at the event.
The FINTEX SUMMIT is only finance event in Azerbaijan at which bank CEOs are all present. The Summit brings together senior management of regulators, fintech, associations, representatives of international financial institutions, local Embassies, academician, well known companies, decisionmakers and influencers.
2 Days
The most productive days
60 Speakers
The best experts will speak for you
100 Companies
The leading companies of the sector
3000 Participants
Financial sector stakeholders will be at the Event
9 Panels
All topics will be covered
Speakers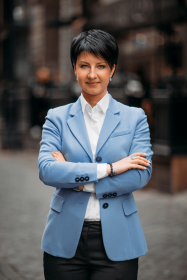 Cristina Doros
Visa Regional Manager for the Caucasus region, CISSEE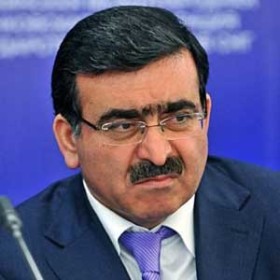 Alim Guliyev
Central Bank of Azerbaijan, Deputy Chairman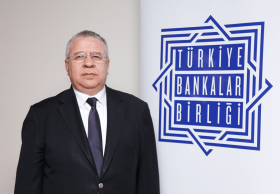 Dr. Ekrem Keskin
Banks Association of Turkey, General Secretary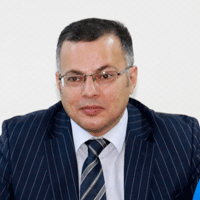 Vusal Qasimli
Center for Analysis of Economic Reforms and Communication, Executive Director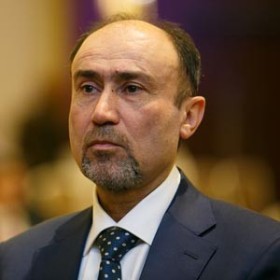 Zakir Nuriev
Prezident of Azerbaijan Banks Association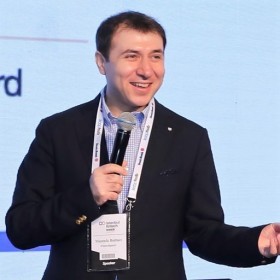 Mustafa Baltaci
FintechPark and KOOPHub, Co-Founder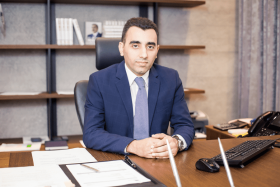 Farid Guliev
Azericard, General Director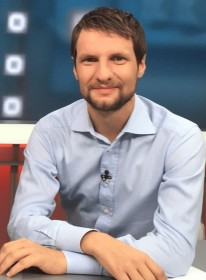 Yevgen Lisnyak
Visa, Senior Director, Head of Strategic Partnerships, Fintech & Ventures for CIS and South-East Europe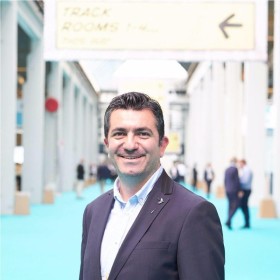 Murat Kastan
UPT, Executive Vice President – International Partnerships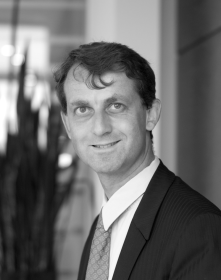 Stéphane Ulcakar
Associate Partner, EY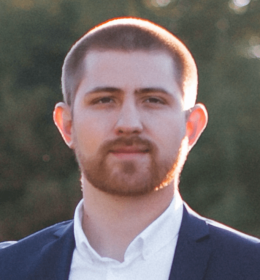 Alexander Ozerov
Colvir Software Solutions, Head of AI&ML department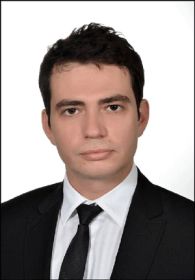 Ali Suha Ter
Mox Bank, Head of Enterprise Risk Management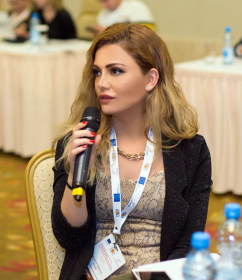 Masuma Talibova
Digital Trade Hub of Azerbaijan, Head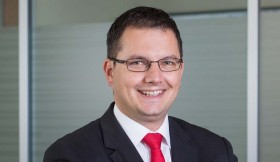 Gergely Basco
McKinsey, Partner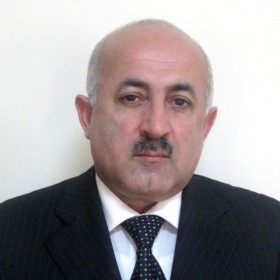 Javanshir Abdullayev
Azerbaijan Bank Training Centre, Director. Former Governor of the Central Bank of Azerbaijan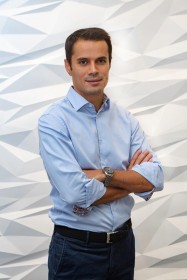 Dzhangir Dzhangirov
PJSC Sberbank, Senior Vice-President, Chief Risk Officer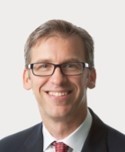 Simon Cooper
OliverWyman, Partner, Finance & Risk, Public Policy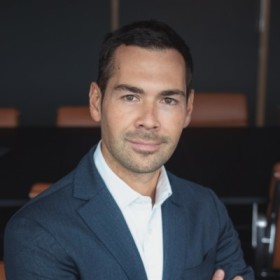 Sergey Ishkov
Boston Consulting Group, Core Member of the Financial Institutions Practice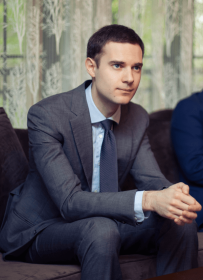 Pavel Shust
International Finance Corporation, Consultant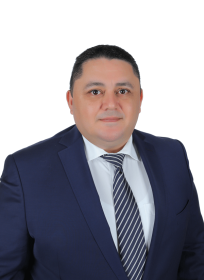 Baris Akcay
RiskActive, Founding Partner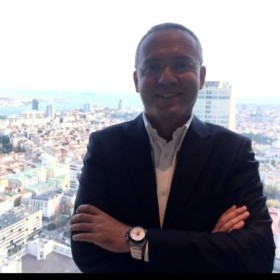 Cem Okat
Ziraat Bankası, Credit and Market Risks Manager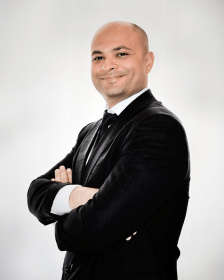 Ramil Mahmudov
Central Bank of Azerbaijan Republic, Chief of the National Payment System Development Division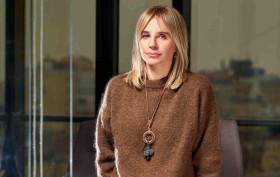 Elena Sosyedka
Founder of the first open fintech ecosystem in Ukraine, Concord Fintech Solutions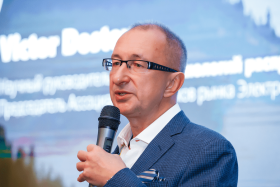 Victor Dostov
Russian Electronic Money and Remittance Association, President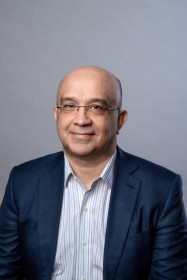 Sergey Doshchenko
FlexSoft, Strategic Advisor to the CEO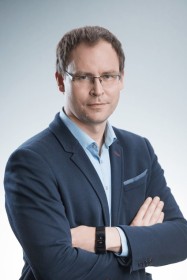 Alexander Arabey
Qulix System, Business Development Director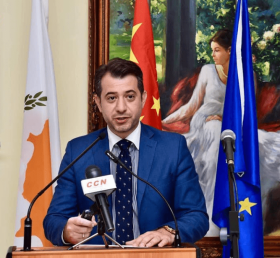 Tasos Stavrou
ARISTO Developers, Group Sales and Overseas Operations GM & China and Asia General Manager, Ex-State Representative Europe-China Chamber EUCC, FIABCI Medal Holder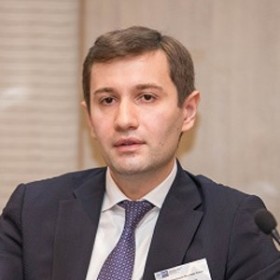 Farid Osmanov
Central Bank of the Republic of Azerbaijan, Executive Director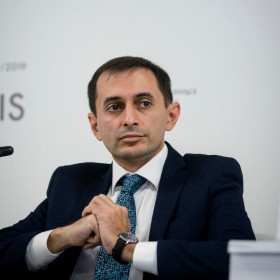 Sahib Hasanov
Central Bank of Azerbaijan, Information technologies department, Project manager of the Blockchain-based platform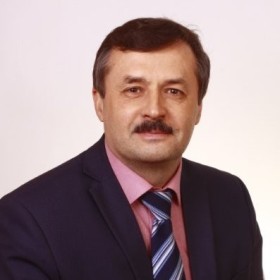 Victor Choumakov
IBM General Business Services, Associate Partner, Information Strategy and Application Services Leader RCIS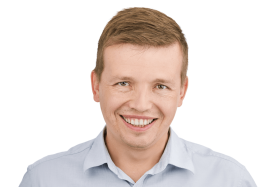 Dmitry Barinov
SecureKey, Chief Technology Officer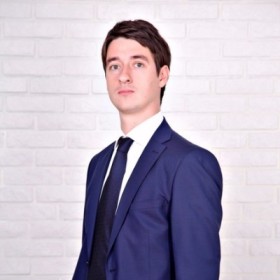 Anatoly Konkin
FinTech Association, Chief Information Officer in DLT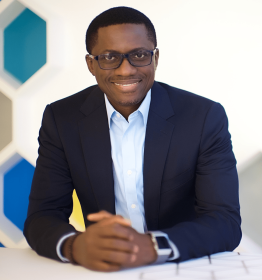 Otto Abasi Williams
Visa, Vice President, Head of Strategic Partnerships, Fintech & Ventures CEMEA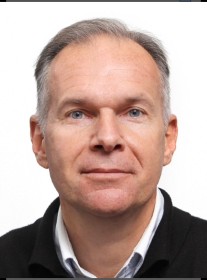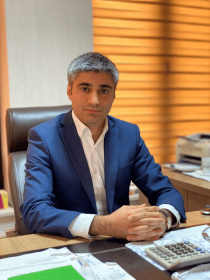 Samir Nasibov
Paysys, Chief Executive Office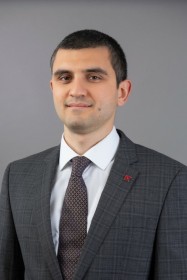 Zakir Khan-Mammadov
Kapital Bank OJSC, Digital products department, Director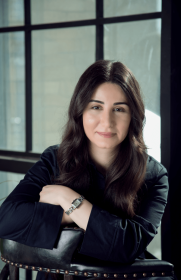 Nargiz Taghizade
Azercell Telecom LLC, Head of Digital Solutions and Partnership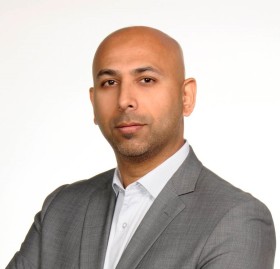 Shafique Ibrahim
Al Fardan Group, Chief Digital Information Officer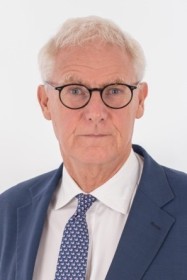 John Noble
McKinsey, Senior Cyber Advisor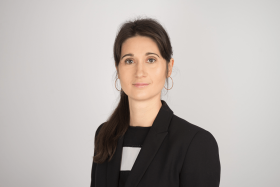 Larisa Makarova
Visa, Head of Risk for CISSEE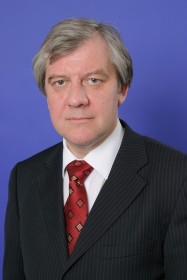 Andrey Drozdov
ISACA Moskva, I vitse-prezident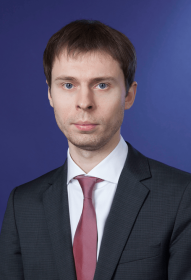 Ilya Shalenkov
KPMG, Head of Cyber Security and Digital Forensics, KPMG Russia and the CIS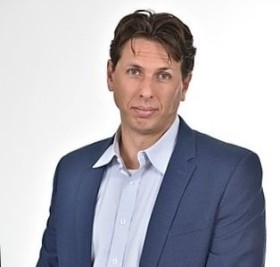 Sharon Nimirovski
VEBTECH, Real Haker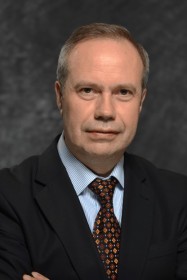 Andrei Aleikin
Visa, Head of Digital Solutions in CISSEE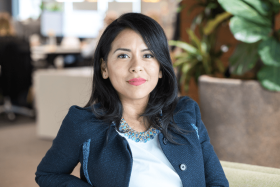 Ana Reiley
Global Head of Delivery - Visa Urban Mobility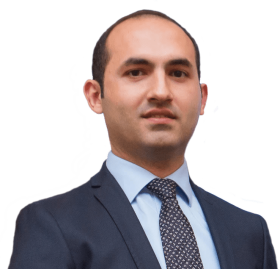 Afgan Abbasov
Deputy Director of the Retail Banking Department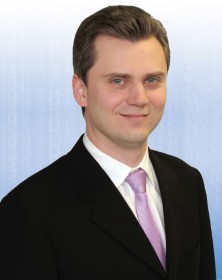 Vadim Smotryaev
IBA Group, Director of Technical Division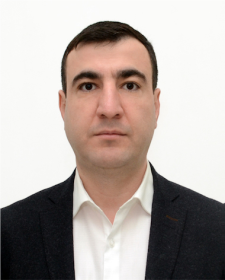 Rashad Rahimov
RBC Consulting, Owner and Director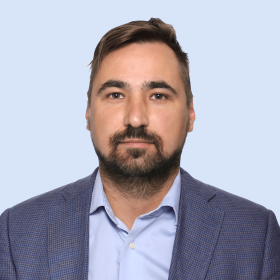 Pavel Skit
Visa, Transit Solutions Manager, CISSEE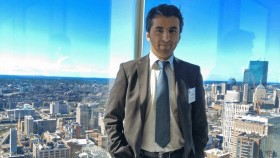 Turgai Shikhlinski
Azerbaijan Railways, Head of Marketing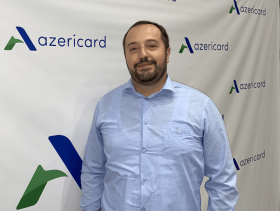 Timur Drokin
Azericard, Project management department director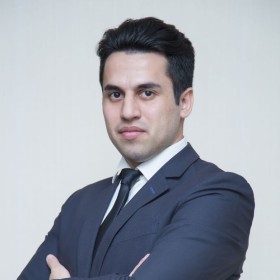 Tural Feyzullayev
Central Bank of Azerbaijan, Deputy Director - Head of Financial Markets Legal Support Division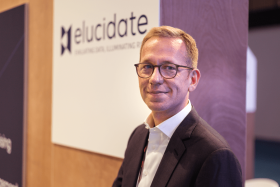 Shane Riedel
Founder and CEO at Elucidate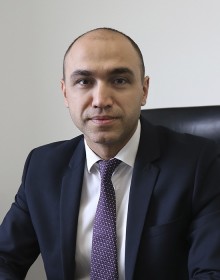 Afghan Bakhishov
Accessbank, Executive Director of Legal and Compliance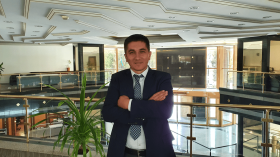 Khayaladdin Tagiyev
Ph.D., Central Bank of the Republic of Azerbaijan, senior specialist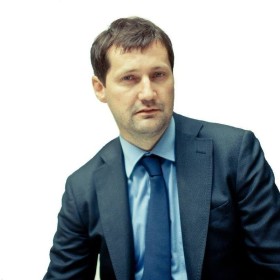 Alexey Murashko
Check-up Online, CEO and Founder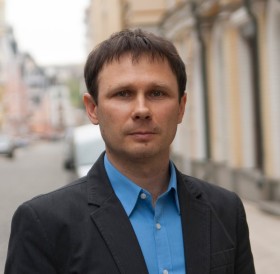 Mykola Chumak
IDNT, CEO, Owner, designing retail experience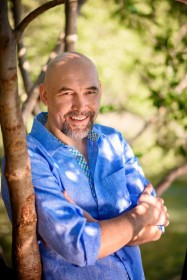 Dmitry Satin
USABILITYLAB, Founder and Managing Partner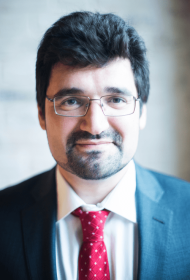 Fedor Virin
Data Insight partner and Vice-President IAB Russia
Schedule
Day I / 28 Jan
Day II / 29 Jan
Welcoming and Introduction

Opening speechs: Moderator (Baku time, GMT+4)





Moderator of the I panel - FINTECH: THE AGE OF PARTNERSHIPS AND COLLABORATION (Baku time, GMT+4)

Challenges and opportunities of the payment sector in the new era

Fintech. How Visa as payment network can support challenger players?

UPT cooperation with the banks: WSBI Fair Value Remittance

How to develop a successful strategy for a FinTech ecosystem? Bringing together the national ambitions and the market participants needs

Artificial intelligence and machine learning technologies in bank processes

End to end digital banks: the required ecosystem and challenges

The role of financial technologies in the development of global cooperation and trade

Fintech: The Opportunity of Today

Moderator of the II panel - RISKS (Baku time, GMT+4)

Major challenges of risk management in the banks during post-pandemic period

Managing a new financial risk: Climate Risk

Response to increasing credit risks in the period of low hydrocarbon prices

Balancing Costs and Security: Major Global Trends in Personal Data Protection

Increase in global risk and importance of early warning systems in banking management

Forward Looking Aspect of Stress Testing

Moderator of the III panel - PAYMENT ECOSYSTEM: CHANGING BEHAVIORS (Baku time, GMT+4)


Concord Fintech Solutions: Processing and Interaction of Different Ecosystem Elements

Interfaces as a focal point for the retail payment industry

Digital platform for the bank-ecosystem of the 21st century

E-Invoicing&B2B payments service as a part of banking ecosystem (based on www.kasssa.com service)

Speech of Sponsor: Cyprus is an attractive investment destination

Moderator of the IV panel - BLOCKCHAIN IN FINANCIAL SERVICES" (Baku time, GMT+4)

CBAR FinTech initiatives: projects & future plans

Distributed registry technology - panorama of alive projects: New opportunities for applying the technology

Digital Identity and Consent for Financial Industry

Masterchain: certified blockchain infrastructure for Finance in Russia

Moderator of the V panel - HUMAN-CENTRIC FINTECH" (Baku time, GMT+4)

Keynote speech: Fintech Trends Changing the Market

Moderator of the VI panel - CYBERSECURITY MORE IMPORTANT THAN EVER (Baku time, GMT+4)


Influence of Coronavirus on Payment System Risk

Security Governance: from protection and compliance to business value and confidence

Protection of corporate data in a remote working environment

Why is cybersecurity important? Secure protection with eye of the enemy platform

Aligning Business Operations with Cybersecurity in New Normal

Moderator of the VII panel - URBAN MOBILITY (Baku time, GMT+4)

Keynote speech: Digital Payments in Urban Mobility – from Contactless to MaaS

Moderator of the VIII panel - REGULATORY FRAMEWORK: TURNING TO TECHNOLOGY (Baku time, GMT+4)

Mitigating risks and building opportunities for Fintech through Regulatory Sandbox

Using technology to standardize and automate financial crime risk analysis

Technological Challenges: rule vs principal based regulation

Role of the regulator in innovation: Legal Aspects

Regulatory approach to fintech activities in Azerbaijan

Modern banking fintech solution for asset monitoring

Moderator of the IX panel - CUSTOMER EXPERIENCE: EVER CHANGING WORLD OF BANKING AND FINTECHS (Baku time, GMT+4)

Mobile banking: how to make customers lives easier

Online payments through the eyes of buyers and sellers

Is there a place for traditional banking in the new reality? How innovation will accelerate industry change
Azərbaycanı kəşf et