FINTEX SUMMIT: FINANCE AND TECHNOLOGY SUMMIT
New trends in banking and payment ecosystem:
innovative solutions, fintechs and security
Boulevard Hotel, Baku, Azerbaijan
About the Summit
Two day event supported by Azerbaijan Banks Association (ABA), Central Bank, Financial Markets Supervision Authority, Ministry of Transport, Communications and High Technologies and Center for Analysis of Economic Reforms and Communication is one of the two annual events organized by the ABA (second one is an annual Banking Forum organized each year in November: https://www.gbmevents.az/en/events), and is the most famous finance and banking events in of the region gathering together CEOs and management of relevant government bodies, top management of commercial banks and fintechs, managers of commercial and public organizations, representatives of international financial institutions, academician, famous companies providing finance and banking products and solutions, and other stakeholders.
The Summit has the purpose of being the platform for exchanging ideas and experiences in the field of new and upcoming trends in financial technologies, digitalization, payment ecosystems. It's a place for discussing opportunities provided by new financial and banking products, innovative payments solutions, digital currencies, possibilities of co-existence and co-operation of banks with fintech, and security issues arising with the onrush of such technologies. Its where best practices in establishment of the legal framework for such new services and products are considered, and impact of all these processes on strengthening financial sustainability, financial inclusiveness and best customer experience are learned.
2 Days
The most productive days
55 Speakers
The best experts will speak for you
120 Companies
The leading companies of the sector
1500 Participants
Financial sector stakeholders will be at the Event
4 Panels
All topics will be covered
Speakers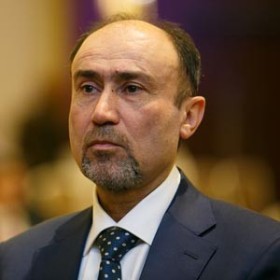 Zakir Nuriyev
Azerbaijan Banks Association, President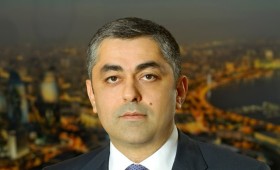 Ramin Guluzada
Minister of the Transport Communications and High Technologies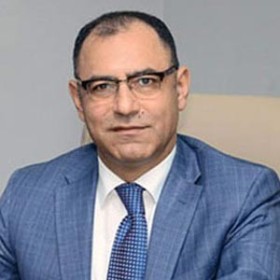 Ibrahim Alishov
Acting Chairman of the Executive Board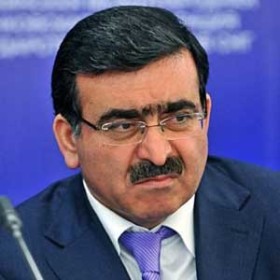 Alim Guliyev
Central Bank, First-deputy Governor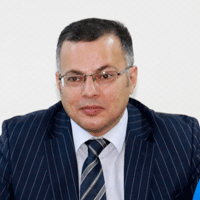 Vusal Qasimli
Center for Analysis and Communication of Economic Reforms, Executive Director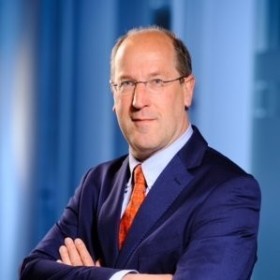 Wim Mijs
The European Banking Federation, Chief Executive Officer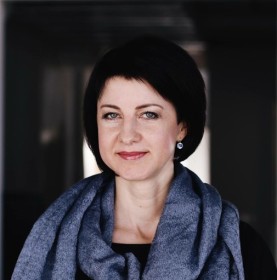 Cristina Doros
Visa, CIS&SEE, Vice President, Head of Core Products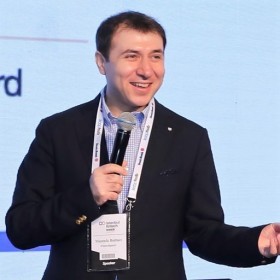 Mustafa Baltaci
FintechPark, Chairman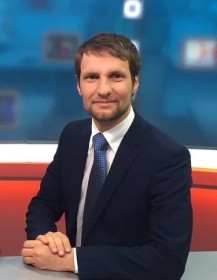 Yevgen Lisnyak
Visa, Senior Director CISSEE region, Head of Strategic Partnerships, Fintech & Ventures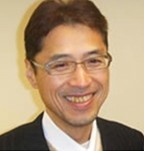 Dr. Hiro Takahashi
Tokyo Institute of Technology, Doctorate of Philosophy (PhD)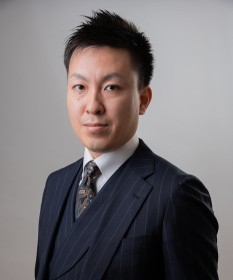 Tokuro Uhara
CROSS LLC, Founder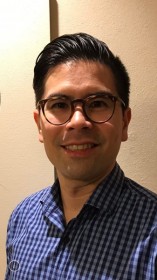 Anthony Knode
CROSS LLC, General Manager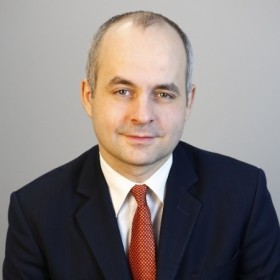 Kostas Noreika
Paysera, CEO and Founder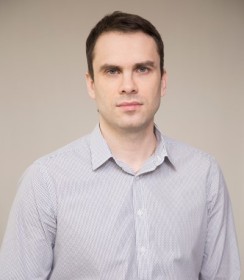 Alexey Shalin
Center of Financial Technologies (CFT Group),  Head of Customer Attraction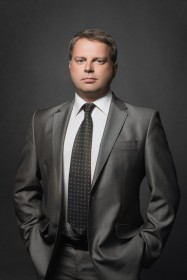 Pavel Krylov
Group-IB, Head of Online Fraud Prevention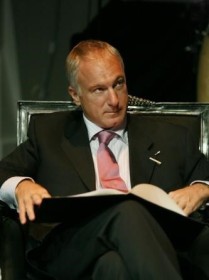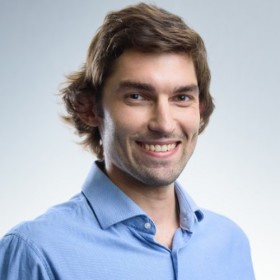 Denis Novikov
Qulix Systems, Business Development, Deputy Director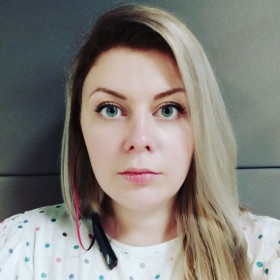 Anna Murzina
Yandex Money, Head of foreign business development

Kayhan Akyıldız
Interbank Card Center, Vice President of Financial Planning and Coordination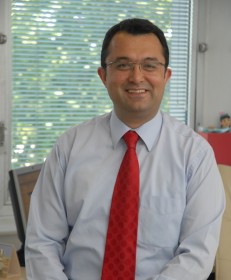 Bülent Ersöz
BNP Paribas Turkey, Payment Systems Director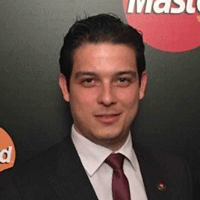 Hakan Tatlici
Mastercard, Business Development Director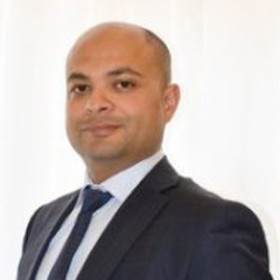 Ramil Mahmudov
Central Bank of Azerbaijan Republic, Chief of the National payment system development division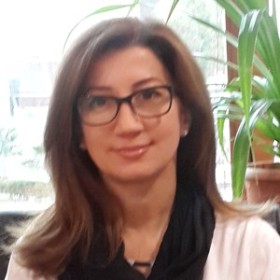 Kamala Gurbanova
Central Bank of the Republic of Azerbaijan, Director of Payment Systems and Settlements Department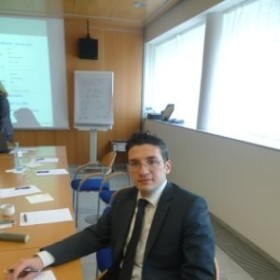 Tamerlan Rustamov
Head of the Financial Markets İnfrastructure Supervision Division at the Financial Market Supervisory Authority of the Republic of Azerbaijan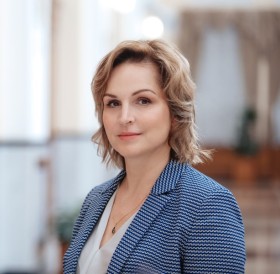 Alla Bakina
Central Bank of Russia, National Payment System Department, Director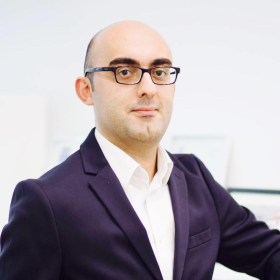 Soltan Bayramov
"E-Gov Development Center", Head of Strategic Development and Communications Department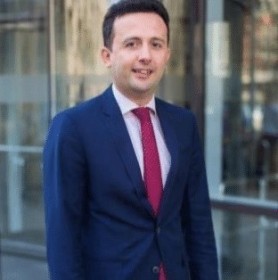 Tural Hajiyev
Deloitte Azerbaijan, Risk Advisory Director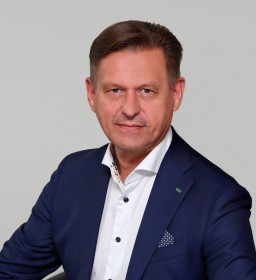 Vladimir Komlev 
NSPK (MIR Payment System operator), Chairman of the Management Board, Chief Executive Officer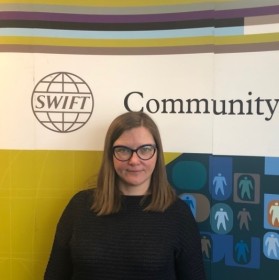 Irina Stepanova
SWIFT, Standards Advisory & Tailored Learning, Service & Support EMEA, Lead Financial Services Industry Consultant
Marianna Janssen
SWIFT, Promoting a new standard in cross-border payments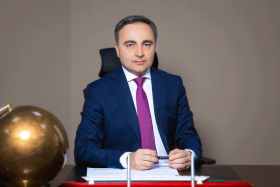 Elchin Gadimov
Rabitabank, Chairman of the Board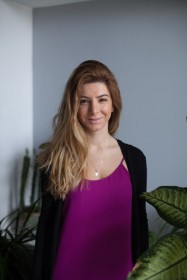 Nigar Akhundova
Akhundoff Group, Business Development Director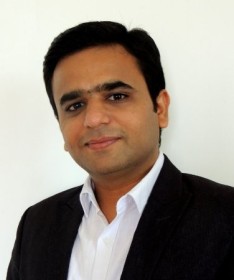 Sachin Bansal
International Finance Corporation, Financial Services Adviser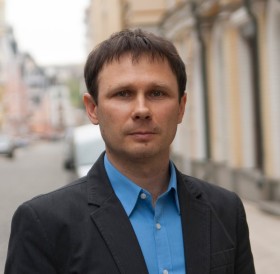 Mykola Chumak
IDNT, CEO, Owner, designing retail experience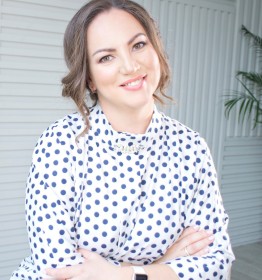 Anastasiya Shevchenko
Adecco Ukraine, General Manager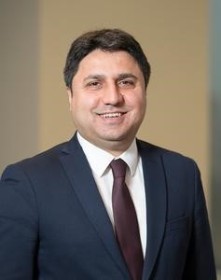 Ehtiram Ismayilov
KMPG Istanbul, IRM, Director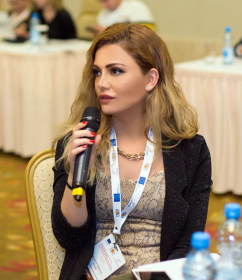 Masuma Talibova
Analyst of the Economic Analysis and Analytical Information Department of the Center for Analysis of Economic Reforms and Communication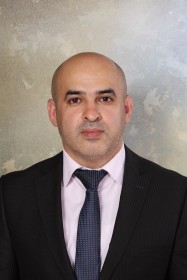 Ilgar Aliyev
CISA, CISM, CGEIT, CRISC, Certified 27001 LI & LA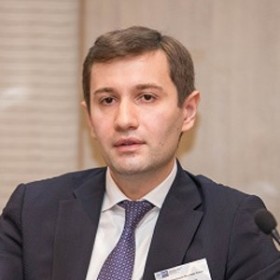 Farid Osmanov
Central Bank of the Republic of Azerbaijan, Chief Information Officer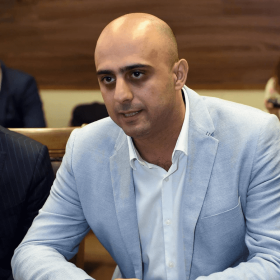 Rashad Azizov
Head of Information Society and Innovative Development of Electronic Governance Department, Ministry of Transport, Communications and High Technologies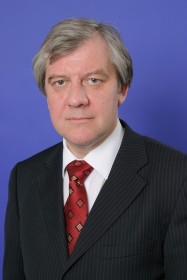 Andrei Drozdov
KPMG, Information Risk Management, Senior Manager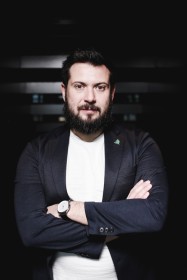 Nikolai Khlopov 
Trends & Insights at The Algorithm, Owner and Founder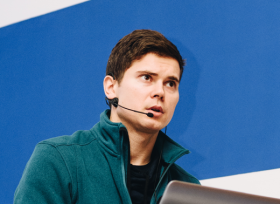 Nikolay Koval
CyS Centrum LLC, Chief Executive Officer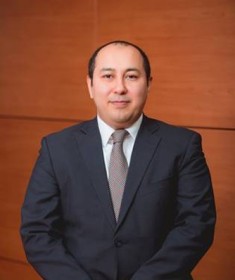 Otabek Sidikov
PricewaterhouseCoopers, CISA, Senior Manager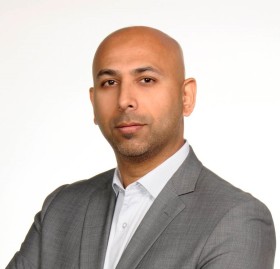 Shafique-R-Ibrahim
Al Fardan Group, Group IT Head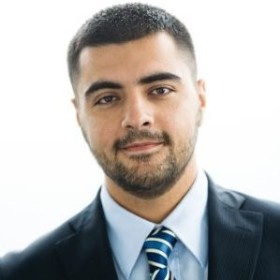 Rasim Badalbayli
Microsoft, Solutions Professional, Full time MBA from Alliance Manchester Business School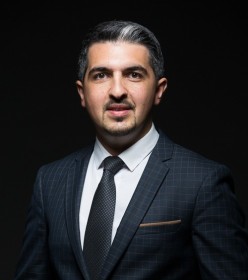 Vusal Salmanli
ISACA, silver member and expert on Information Security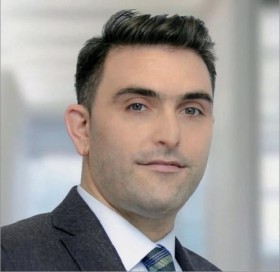 Gorkhmaz Aghayev
Ata Holding OJSC, Legal Department Director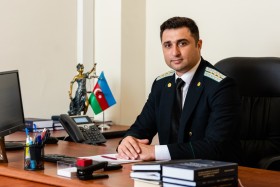 Tural Mammadov
Ministry of Justice of the Republic of Azerbaijan, Head of the group in bailiffs department (on electronic information)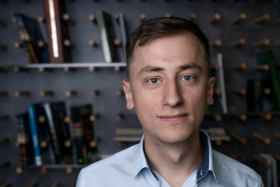 Oleksii Sobolev
CFA Chief Executive Officer PROZORRO.SALE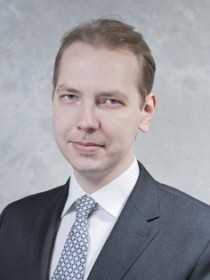 Oleg Chernyshev
EY Financial Services Risk Management Group, Senior Manager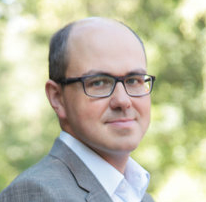 Maxim Sidorov
FICO Decision Management Solutions EMEA, Senior Consultant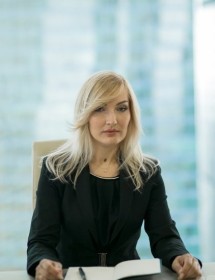 Dina Bush
DA Collection, General Director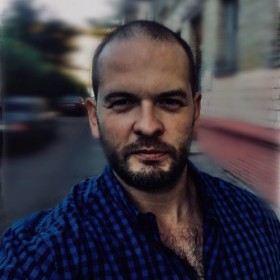 Denis Kalugin
EasySMS, Managing Partner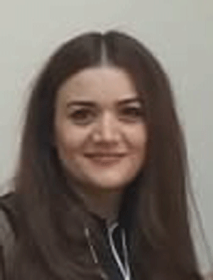 Matanat Kasımova
Manager of Information Communication Technology Skills Improvement for Project of "Progressive Judicial Services and Modern Court Infrastructure"
Schedule
Day I / 16 May
Day II / 17 May
Welcoming and Introduction








Moderator of the Panel "TRADITION VS. NEW TECH: THE CHANGING FACE OF BANKING - THE ROLE OF FINTECHS"

Banks and Fintechs time: new opportunities, new risks, new challenges

Cryptocurrency situation and fintech in the Asia: The role of CROSS Exchange

Cryptocurrency situation and fintech in the Asia: The role of CROSS Exchange

Why fintech did not change the world of finance as quick as Uber changed transportation?

Practical cases of application of biometrics, semantic analysis and machine learning in banking

From catch-all anti-fraud to adaptive fraud prevention: How to ensure a frictionless experience while keeping payments secure

The changing face of banking: new challenges and risk


New landmark of modern Fintech

Turkey's Fintech Journey and BKM

Turkish Acquiring Landscape/ Banks and New Fintechs

The role of Digital Government in Fintech

The role of government digital ecosystem in the progress of financial sector

Moderator of the panel "PAYMENT ECOSYSTEM: NEW PLAYERS, NEW SOLUTIONS"

State program – the road to digitalization

Visa Payments: transforming future into digital reality

Distant bank account openning


Digital payment behavior of customers

MIR payment scheme: New player integration to global payment infrastructure
SWIFT gpi revolutionising cross border payments: how collective collaboration and innovation changed the market practice

Global cross-border payments migration to ISO 20022

Alternative banking solutions: RabitabankBot

Innovative payment solutions

Agent banking – best practice and benefits

Innovations in formation of customer experience: what banks in Azerbaijan can use from the best international experience

Big bata: profitable ideas for business

Beyond the chatbot: The future of conversational AI
Welcoming and Introduction

Moderator of the panel "SECURITY AND RISK"

Building digital governance system

First Blockchain powered ecosystem in Azerbaijan

Security in Digital Ecosystem

COBIT 2019 as EGIT Framework for Internal Control and Audit

Future of banking: 2020 vision

Multiple Layered Security Model for Crypto Currency Exchange Servicer and its Secure Sharing Wallet in Decentralized Network System

IT regulations for banking industry

Cyber Threat Intelligence: Know The Enemy To Protect Yourself

The rules used during IT auditing at the automated banking systems

The role of bank CEOs concerning information security

Modern secure workplace for bank's employees and Firstline workers

Building and Managing Effective SOC
Welcoming and Introduction

Moderatorof the panel "MODERN TECHNOLOGİES FOR COLLECTİNG OVERDUE DEBTS"

"Decree of the President of the Republic of Azerbaijan on deepening the reforms in the judicial-legal system": innovations and digitization in court decision enforcement process

Opportunities provided by the application of the "Electronic enforcement" information system

Online collateral and loan auction platform

Machine learning techniques in collection

Best practices and technologies in collection decision management

The practice of collecting arrears in Russia. Key performance points in the form of tight limits

Leveling Reputational Risks in Collection of Overdue Debts

Modern communication tools for debt collecting

Modern C2O (click to offer) service as a tool for automating the collection of overdue debts
Gallery of previous events