FINTEX SUMMIT 2022 - FINANCE AND TECHNOLOGIES EXPO
New Trends in Banking and Finance Ecosystem:
Innovative Solutions, FinTech And Security
Boulevard Hotel, Baku, Azerbaijan
About the Summit
Two day event supported by Azerbaijan Banks Association, Azerbaijan Fintech Association, Central Bank, Ministry of Digital Development and Transport, Center for Analysis of Economic Reforms and Communication is one of the two annual events organized in Baku, Azerbaijan (second one is an annual Banking Forum organized each year in November: https://www.gbmevents.az/en/events), and is the most famous finance and banking events in of the region gathering together CEOs and management of relevant government bodies, top management of commercial banks and fintechs, managers of commercial and public organizations, representatives of international financial institutions, academician, famous companies providing finance and banking products and solutions, and other stakeholders.
The Summit has the purpose of being the platform for exchanging ideas and experiences in the field of new and upcoming trends in financial technologies, digitalization, payment ecosystems. It's a place for discussing opportunities provided by new financial and banking products, innovative payments solutions, digital currencies, possibilities of co-existence and co-operation of banks with fintech, and security issues arising with the onrush of such technologies. Its where best practices in establishment of the legal framework for such new services and products are considered, and impact of all these processes on strengthening financial sustainability, financial inclusiveness and best customer experience are learned.
2 Days
The most productive days
46 Speakers
The best experts will speak for you
120 Companies
The leading companies of the sector
1500 Participants
Financial sector stakeholders will be at the Event
8 Panels
All topics will be covered
Speakers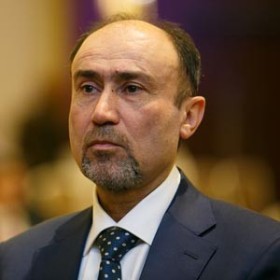 Zakir Nuriev
President, Azerbaijan Banks Association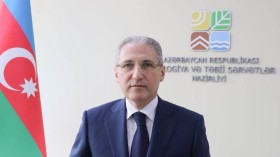 Mukhtar Babayev
Minister, Ministry of Ecology and Natural Resource of Azerbaijan Republic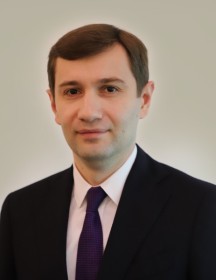 Farid Osmanov
Central Bank of the Republic of Azerbaijan, Executive Director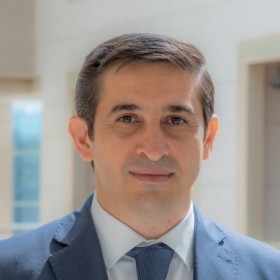 Farid Ahmadov
Deputy Minister, Ministry of Digital Development and Transport of the Republic of Azerbaijan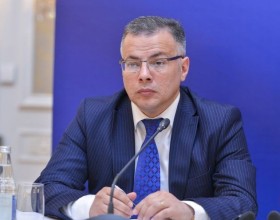 Vusal Gasimli
Executive Director, Center for Analysis of Economic Reforms and Communication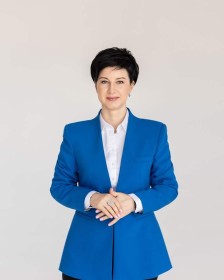 Cristina Doros
Vice President, Regional Manager for Azerbaijan and Central Asia, CISSEE, Visa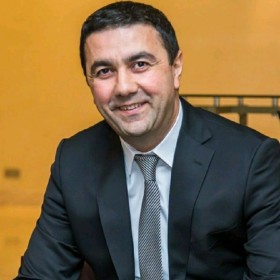 Ruslan Talibov
Chairman of the Board, Azerbaijan Fintech Association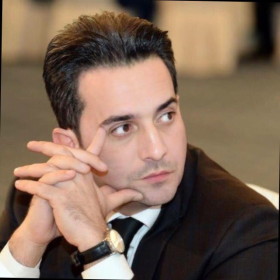 Namik Aliyev
Central Bank of the Republic of Azerbaijan, Press Secretary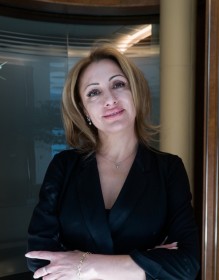 Zarina Odinaeva
Senior Financial Sector Specialist, Program Lead for Digital and Credit Infrastructure Programs, ECA, IFC; Co-Task Team Leader Financial Sector Programs, Tajikistan, WB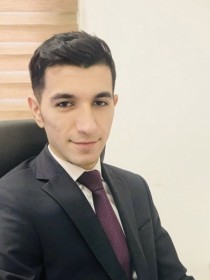 Vugar Masimov
Head of Register division, Central Bank of the Republic of Azerbaijan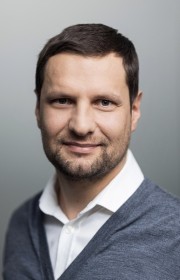 Yevgen Lisnyak
Digital Partnerships & Ventures, Visa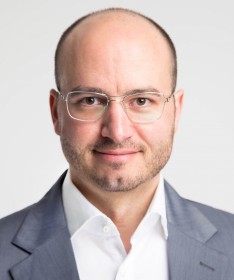 Benjamin Wellstein
Global Head of Lending in Banking Practice, Simon - Kucher & Partners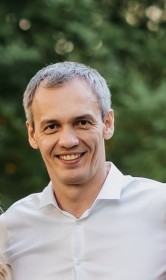 Sergey Evtushenko
Deputy Director of Professional Services, Dis Group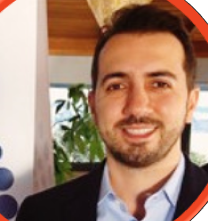 Onur Solay
Finance Industry Lead, KocDigital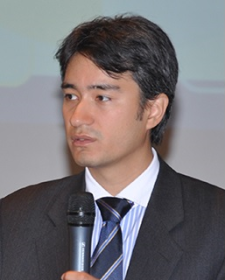 Murat Sultanov
Senior Operations Officer, International Finance Corporation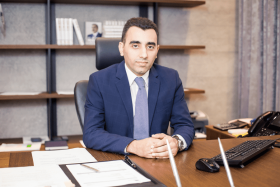 Farid Guliyev
CEO, AzeriCard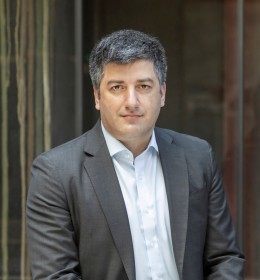 Mikheil Kapanadze
Open Banking Project CEO, Banking Association of Georgia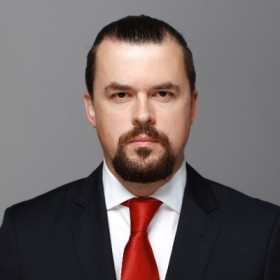 Dmitry Zveginets
Senior Key Account Executive, OneSpan (Vasco Data Security)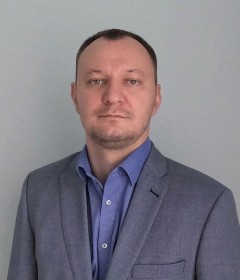 Vjaceslavs Sorokins
Senior Sales Support Manager, Tietoevry Banking, Payments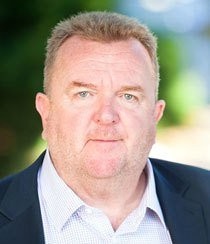 Philip Collerton
Chief Commercial Officer, Uptime Institute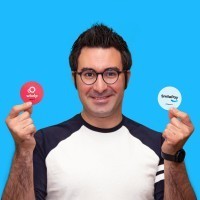 Seymur Rasulov
CEO, Whelp and SmilePay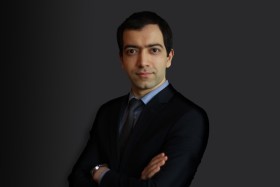 Rashad Gasimov
Senior Specialist, Development and oversight of National Payment System Division, Central Bank of the Republic of Azerbaijan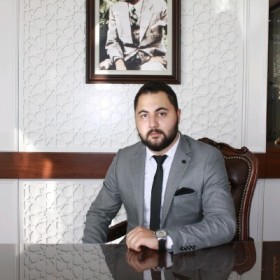 Muhammed Dirgam Şemso
Vice Chair Board Of Directors, PGPARA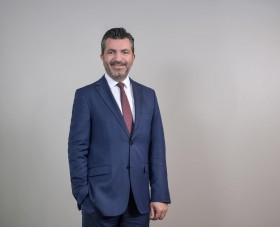 Murat Kastan
Executive Vice President – International Partnerships, Money Transfer UPT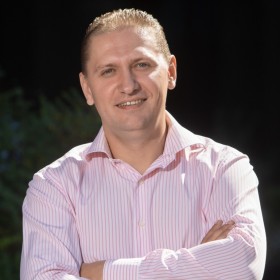 Mikhail Kozis
Foreign research group leader, Markswebb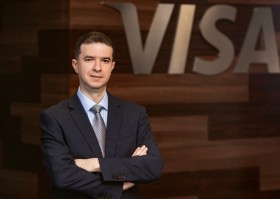 Oleksandr Stelmakh
Senior Director, Head of Digital Solutions CIS/SEE, Visa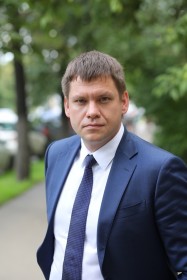 Alexei Osipov
EVP, MEA & CRD Managing Director, CompassPlus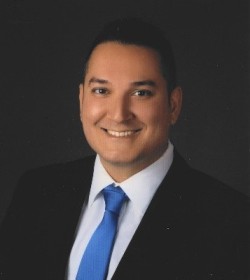 Emir Türkmen
Industry Leader, Kocsistem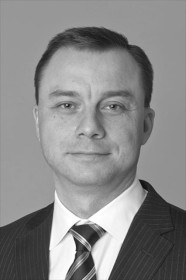 Pavel Janecek
Consultant over 20 years of experience CX management, Genesys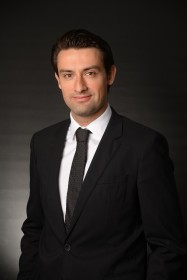 Mert Terzioglu
Head of Turkey & MENA, Global Board Member, Simon - Kucher & Partners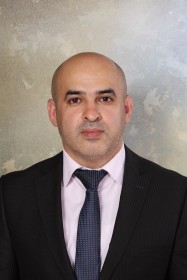 Ilgar Aliyev
CISA, CISM, CGEIT, CRISC, CDPSE, GDPR-F, PECB LCSM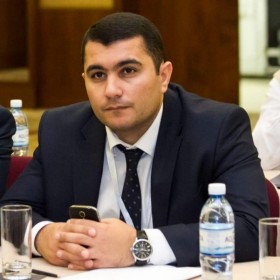 Anar Guliyev
Director of Information Technology department, Central Bank of Azerbaijan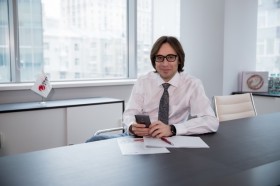 German Pozankov
Managing Director CIS an Mongolia Region, Trendmicro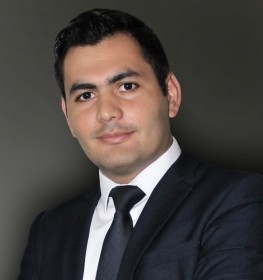 Tural Mammadov
Special Communication and Information Security State Service of the Republic of Azerbaijan, CISO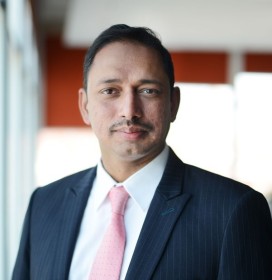 Charles Lobo
CEMEA risks, Visa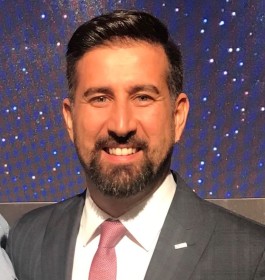 Umut Onceler
Security Solutions Director, BKM Turkey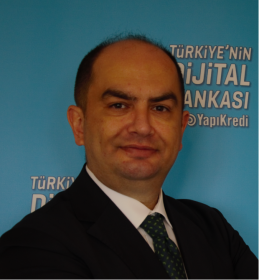 Halis Koseoglu
Director, Fraud Prevention Department, Yapı Kredi Bank Turkey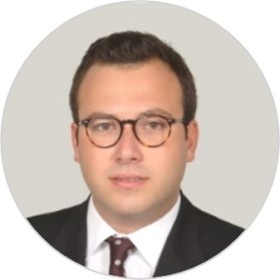 Ugur Cem Yigit
Associate Partner, McKinsey & Company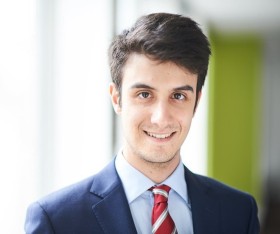 Daniel Bouzas
Regional Coordinator for Europe, United Nations Environment Programme Finance Initiative (UNEP FI)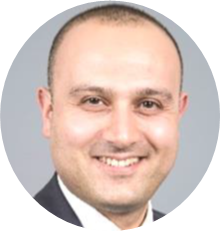 Atakan Hilal
Partner, Head of Financial Institutions for Turkey and Azerbaijan, McKinsey & Company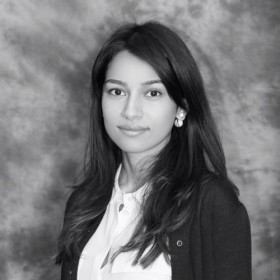 Fidan Sadikhli
Manager, Head of Climate Change and Sustainability Services in Azerbaijan, EY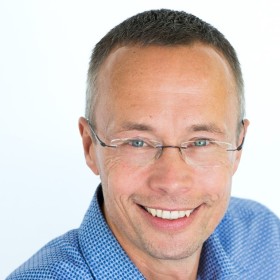 Gerhard Mulder
Co-founder, Climate Risk Services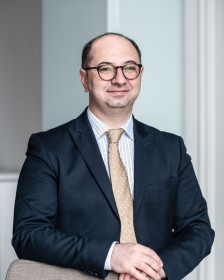 Zaur Zeynalov
Adviser to the Minister of Ecology and Natural Resources of the Azerbaijan Republic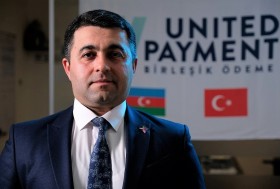 Edgar Abdullayev
Executive Director, United Payment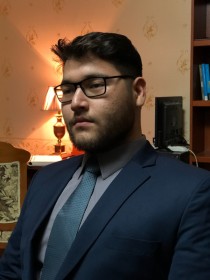 Shafiq Amiri
FARI Solutions, Director of Operations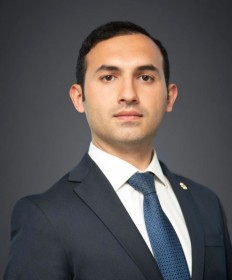 Afgan Abbasov
Deputy Director of the Retail Banking, ABB Bank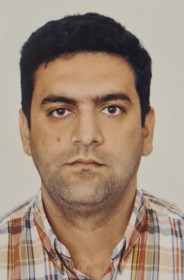 Nurlan Hajiyev
Country Manager, Azerbaijan, Visa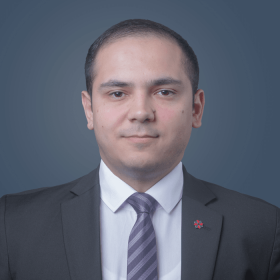 Zeynal Karimzada
Global Innovations LLC, CEO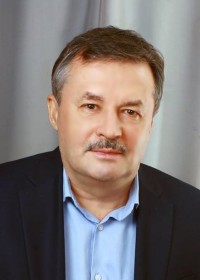 Viktor Chumakov
Executive Director of the Digital Ecosystem Development Department, PwC Technology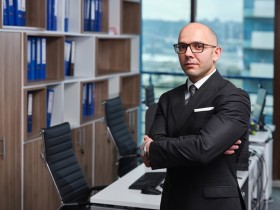 Vugar Namazov
General Manager Advisor, Unicapital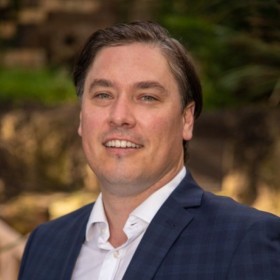 Simon Callaghan
CEO & Board Director at Blockchain Australia | Co-Founder & Chief Strategy Officer at MOOPS Tech
Schedule
All main topics
Day I / 16 Jun
Day II / 17 Jun

Banking And Fintech Ecosystem: Partnership And Collaboration Opportunities
Main topic 1

Post Covid Finance - Emerging Challenges & Opportunities
Main topic 2

Open & Connected Banking: The Future Of Financial Innovation
Main topic 4

The Future Of Payments
Main topic 7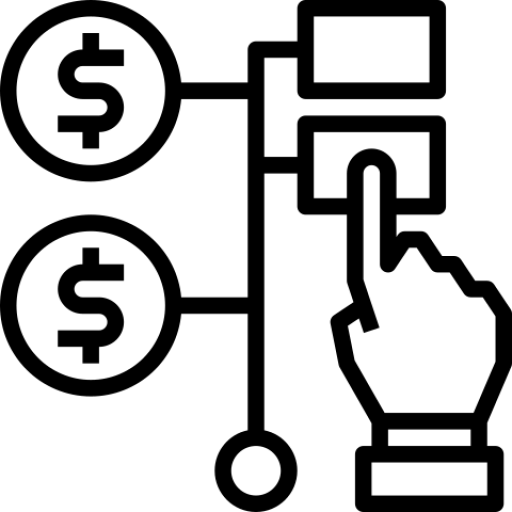 Digital Assets Going Mainstream
Main topic 8
Big Data In Banking And Fintech
Main topic 10

SUPER-APPS AND DIGITAL PLATFORMS
Main topic 4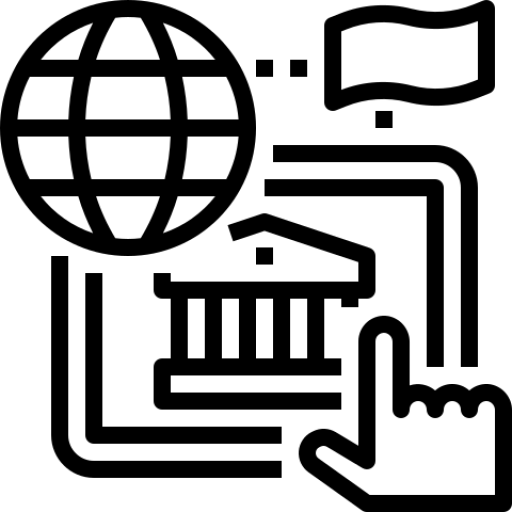 DIGITAL ONBOARDING AND SEAMLESS DIGITAL SAIL
Main topic 7

CYBER SECURITY TRENDS
Main topic 10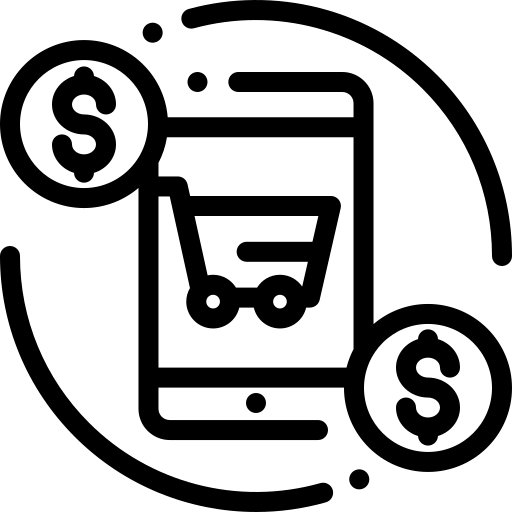 EMBEDDED BANKING & BANKING AS A SERVICE
Main topic 5

NEW NORMAL, NEW REGULATION
Main topic 11
Welcoming and Introduction









Moderator of the "BANKING AND FINTECH ECOSYSTEM: PARTNERSHIP AND COLLABORATION OPPORTUNITIES" panel

State Registry for Encumbrance of Movable Property: A Smart Way to Expand Access to Finance

Fintech Ecosystems and their role in new environment (virtual)

Building a Digital Bank in Azerbaijan


AI & ML analytics in Banking and Fintech

Asset-based Finance: Scope, Products, National Initiatives and Platform

Introduction and expansion of digital payment systems in local Fintech environment

Moderator of the "OPEN & CONNECTED BANKING: THE FUTURE OF FINANCIAL INNOVATION" panel

Modern types of multi-factor authentication, fraud protection and mobile banking protection

One of Tietoevry's latest solutions is the Open Banking platform

Operational Risk in the Financial Sector: Lessons Learned

Open Banking in Georgia: the present and the future

Moderator of the "THE FUTURE OF PAYMENTS" panel

The Future of Payments - Central Bank overview

Role of financial institutions in the future of payments

How to build a Money Transfer app with value added services

Mobile banking that drives users' activity

Digital UX: new opportunities (virtual)

Financial Institutions Payment Landscape Evolution

Moderator of the "DIGITALISATION TOWARD ANALYTICS\COST EFFECTIVENESS" panel

Call Center Solutions to Decrease costs in the back office by 20%+

Commercial and pricing excellence

How to build Analytics Center of Excellence
Welcoming and Introduction

Moderator of the "MUST DO'S FOR SECURITY AND FRAUD PREVENTION IN AZERBAIJAN FINANCIAL SECTOR" panel

FINCERT- Cybersecurity regulation in Azerbaijan financial sector

Effective cybersecurity management in the financial sector

Cyber Law: Information you need to Know

The Importance of Cyber Hygiene

Key trends in security and fraud prevention in post pandemic world (virtual)


Holistic Fraud Prevention Management

Moderator of the "SUSTAINABILITY AND THE BANKING SECTOR: ESG BANKING" panel

UNEP FI actions in mainstreaming sustainable finance in banking

Perspectives of How To Approach ESG in Banking

Sustainable Finance: integration of ESG perspective into banking

Using climate data to determine new risk concentrations in lending and investment portfolios (virtual)


Moderator of the "DRIVERS OF DIGITAL PAYMENTS GROWTH AND POTENTIAL IN AZERBAIJAN" panel

Digital Wallets and their benefits

CBDC: Platform for Innovation

NFC Ecosystem and Transport project

Transit Solutions as a Driver of Digital Payments Growth and Potential in Azerbaijan

E-commerce & Digital Economy

Digital Ecosystems = Technologies of Trust

Digitalization of investment services and its role in the growth of e-payments